Forgot your UTRADE password? You can now use our self-service password reset feature to reset your password online!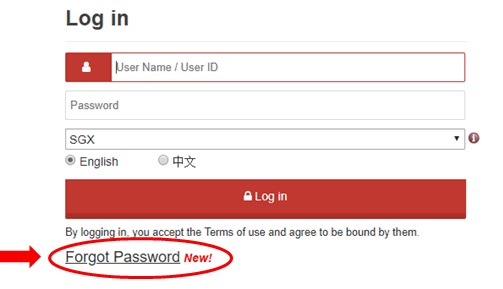 Please ensure that you have the following details on hand before proceeding:
- UTRADE User Name/ID
- Last 4 characters of their NRIC or Passport Number
(Please include all symbols and ensure all letters are in uppercase, e.g. if the NRIC/PP Number is 654321-A, clients will have to enter "21-A")
- Date of Birth (e.g. 1 Jan 1988, enter 01011988 in numeric format)

If you have forgotten your UTRADE User Name/ID or require any further assistance, please contact our Client Services at +65 6536 9338.

** Corporate and Joint Account holders will not be eligible for this service. You will have to contact our Client Services to reset your password.